The bright, sunny and wind-protected village with just under 2900 inhabitants on the Pustertal Sun Road is framed by breathtaking surroundings with hiking opportunities and Nordic walking routes of varying degrees of difficulty. After your hike, you can then relax at the nearby Issinger Weiher or let off steam between the treetops in the KronAction high ropes course. The herb garden and the mountain pine oil distillery Bergila are also worth a visit, as well as of course Schöneck Castle, the birthplace of Oswald from Wolkenstein.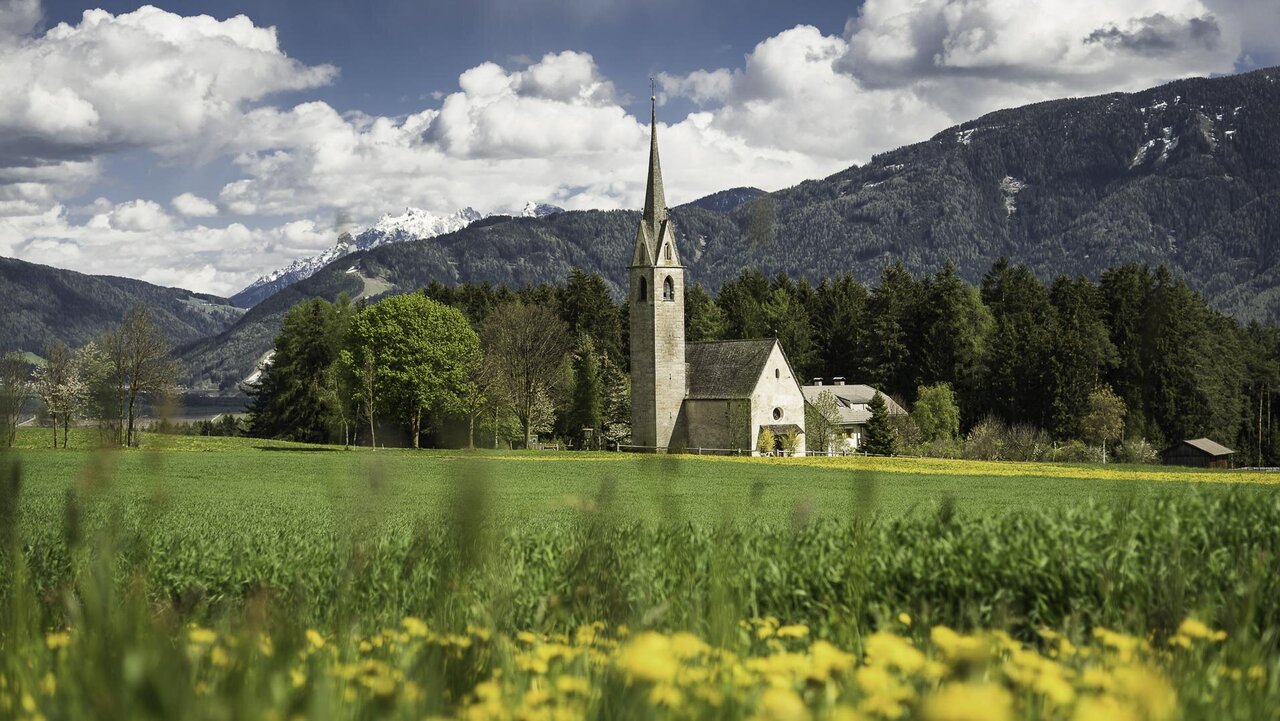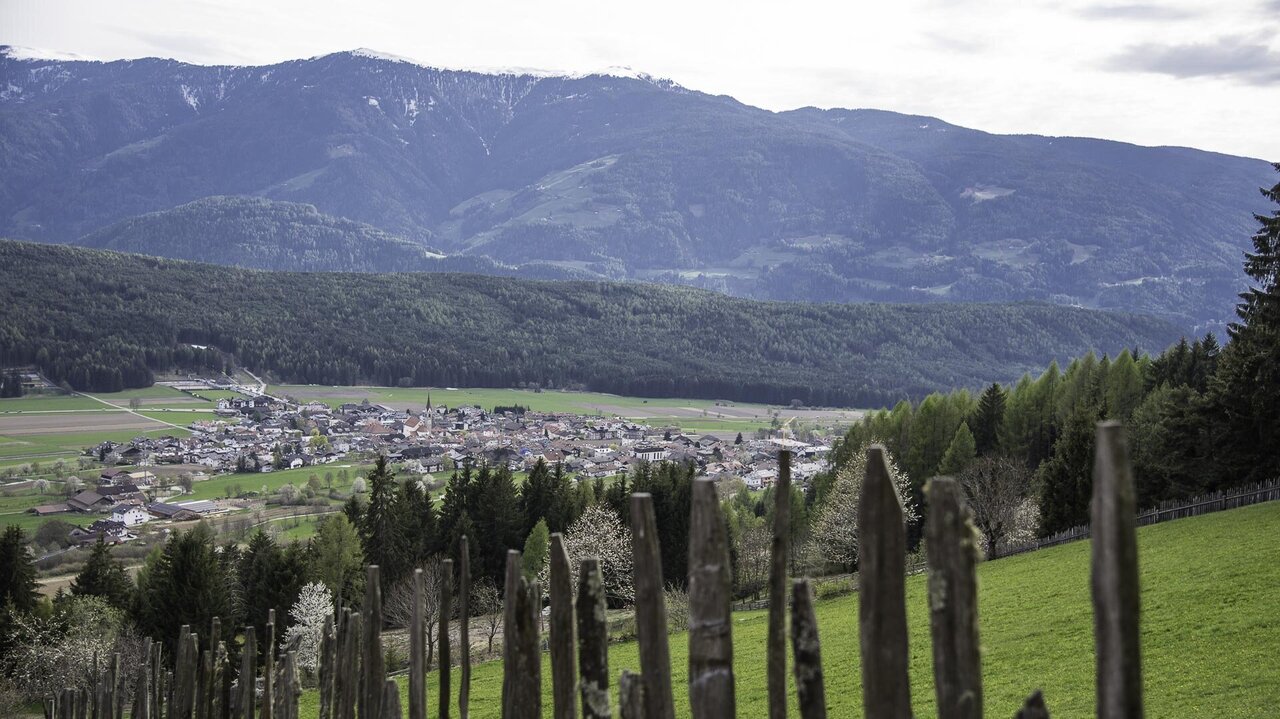 Numerous
themed hiking trails
on vacation in Pfalzen
The area around Pfalzen is a true paradise for strollers and hiking enthusiasts. One of the most beautiful tours is the adventure trail "Honigbergweg", which shows the extraordinary interplay between nature and wildlife and offers a journey of discovery for young and old.
On the medium-difficulty hiking trail "Steine erzählen" (Stones tell tales), you will learn interesting and worth-knowing facts about the formation and use of the landscape, the local plants and animals, and about the lives of the inhabitants through the ages. The family-friendly circular trail "LandArt" combines art and nature in a very special way, as the forest hiking trail has been embellished with works of art made of natural materials and offers many surprises.